Hello Friends, In this article, I'm sharing with you the list of Upsssc Lower Subordinate (Lower PCS) Best books, UPSSSC Lower Pcs Pre. book, UPSSSC Lower Pcs Mains book for the best preparation of your dream job.
before you go into detail about the books required for UPSSSC Lower Subordinate Exam preparation. It is important to be well aware of the pattern of this Exam.
Infact, Uttar Pradesh Subordinate Services Selection Commission (UPSSSC) conducts the Upsssc Lower Subordinate Services or Lower PCS Exam. It is a highly prestigious exam & also one of the toughest exams of Upsssc.
Finally, UPSSSC conducts the Lower PCS exam in three phases, in which the first phase is of the pre-exam, the second phase is of mains exam and the third phase is a personal interview.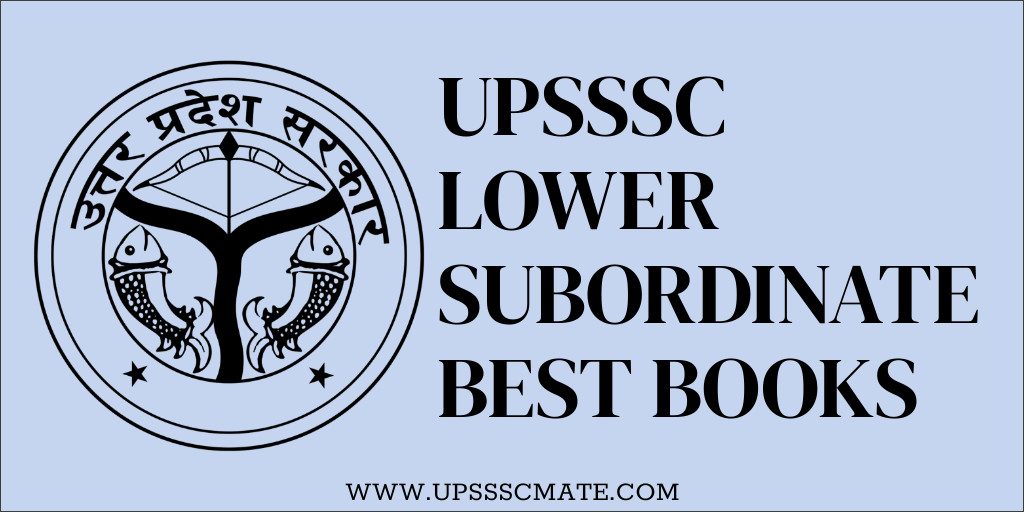 List of Upsssc Lower Subordinate Best Book 2020-21
Here, we have given information about Upsssc Lower Subordinate Best Books in given the table below. Most teachers and upsssc aspirants are also advised to read these books.
Finally, You can also buy online these books from the buy button given in beside the publishers' names.
Best Books for UPSSSC Lower PCS
Sr. No.
Name of Books
Author/Publishers
1
Uttar Pradesh Lower
Subordinate (Hindi)
Drishti
Publications
2
UPSSSC COMBINED LOWER
SUBORDINATE
SERVICES PRE.EXAM ( HINDI )
Umar Ujala
3
Uttar Pradesh Lower Subordinate
1998-2015 Solved Paper
Kiran
Prakashan
4
UPSSSC Lower Subordinate 2019-20
General Knowledge ( G K ) Part 1
Practice Work Book
Pariksha Vani
5
UPSSSC – Lower Subordinate
Services Practice Sets
Unique Academic
Board
6.
Ghatna Chakra Toh Series
Practice Book for
UPSSSC Lower Subordinate Exam
Sam-Samayik
Ghatna Chakra
7.
UPSSSC – Lower Subordinate
Services Guide
Unique Academic
Board
8.
UPSSSC lower-II Exam
Solved Papers & Practice Book
Paperback – 2017
Youth Competitions
Times
9.
UPSSSC SAMMILIT AWAR ADHINASTH
SEWA (SAMANYA CHAYAN)
PRATIYOGITATMAK PAREEKSHA
Rajesh Mathur
10.
Samanya Adhyayan – Combined Lower
Subordinate Services Examination
Access
Final Word
I hope Best Books for UPSSSC Lower PCS | Subordinate (Pre + Mains Exam) will be very helpful in qualifying for the UPSSSC Lower Subordinate Upcoming Exams. You can improve your preparation and achieve your dream jobs by reading these books.
Read More…
Thanks for Visit Here!
If you have any questions regarding this post, comment your questions in the comment box given below.