Hello Friends! Find here the details of the top 10 & best UPSSSC Coaching in Agra. These Coachings are really very helpful for the preparation of UPSSSC Exams at the lowest prices in Agra Uttar Pradesh. Besides this, you can find here the contact details of these UPSSSC Coachings.
List Of Top UPSSSC Coachings in Agra
There are several UPSSSC Coaching Institutes in Agra that provide guidance and assistance for UPSSSC exams. here is the list of few popular coaching institutes that offer UPSSSC Coaching Classes in Agra.
Ram Sir Classes Agra
Name
Ram Sir Classes
Phone No.
Add Your
Number
Address
Shahganj Rd,
Panchkuian,
Rakabganj,
Agra,
Uttar Pradesh
282003
Specialization
PET, VDO,
Lekhpal,
Junior
Assistant,
Junior
Engineer,
Lower PCS,
Gram
Panchayat
Adhikari etc.
About Ram Sir Classes
Ram Sir Classes offers a wide range of coaching services, including SSC, Bank, Railway, UPSSSC, and more at the lowest prices in Agra.
---
Galaxy Competition Academy Agra
Name
Galaxy
Competition
Academy
Phone No.
Add Your
Number
Address
22D, Ganga
Enclave,
Sri Nagar
Colony,
Trans Yamuna
Colony, Agra,
Uttar Pradesh
282006.
Specialization
PET, VDO,
Lekhpal,
Junior
Assistant,
Junior
Engineer,
Lower PCS,
Gram
Panchayat
Adhikari
Madi Parishad
etc.
---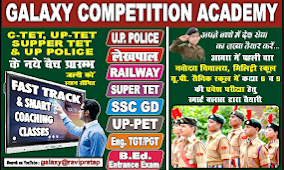 About Galaxy Competition Academy
Galaxy Competition Academy is a renowned coaching institute in Agra that specializes in preparing students for various competitive exams. This Coaching has rapidly gained popularity and has become a trusted name among aspirants aiming to crack exams like UPSSSC, SSC, Bank, Railways, and other government job-related exams.
Advertise Your Coachings Here.

Call Now – 9794206246

Adverstise your coachings here ( Pay only 5000/- for 1 Year).
UPSSSC Coachings are institutions that specialize in providing guidance and support to individuals preparing for the UPSSSC exams. These centers aim to assist candidates in understanding the exam pattern, and syllabus, and provide them with comprehensive study materials, regular mock tests, and expert guidance to improve their chances of success.
When looking for UPSSSC coaching centers in Agra, here are some factors you can consider:
Reputation: Look for coaching centers with a good reputation and a track record of producing successful candidates in UPSSSC exams or other competitive exams.
Faculty: Check the qualifications, experience, and expertise of the faculty members at the coaching center. Experienced and knowledgeable faculty can provide effective guidance and support during your exam preparation.
Study Materials: Inquire about the quality and relevance of the study materials provided by the coaching center. Up-to-date and comprehensive study materials can help you cover the syllabus effectively.
Mock Tests and Practice Sessions: Find out if the coaching center conducts regular mock tests and practice sessions. These can help you evaluate your progress, identify areas of improvement, and get accustomed to the exam environment.
Past Results: Research the past results of the coaching center. Look for the number of successful candidates they have produced and their performance in the UPSSSC exams.
Infrastructure: Consider the coaching center's infrastructure, including classrooms, library facilities, and other amenities that can contribute to a conducive learning environment.
Reviews and Feedback: Look for online reviews, testimonials, or feedback from students who have attended the coaching center. Their experiences can give you insights into the coaching center's teaching methodology, faculty support, and overall effectiveness.
Please visit the coaching centers personally, and make an informed decision based on your specific requirements and preferences.